First things first, if you didn't receive our newsletter this month, you can sign up for it on on the right of this page.

We currently have a discount available if you can 'recommend a friend' to our newsletter – so sign up to find out more.
So here is a quick look at what's happening over a Needlecase right now and little preview of our newsletter content…
For those of you already visiting our blog, you'll already know we've been refurbishing and rearranging our store in Tadcaster. The main aim of all this hard work was to create some extra room for bigger and better knitting and sewing classes, complete with space for sewing machines.
To celebrate this achievement, we are holding two extra special events in June!
Friday 21st of June will be a special FIRST LOOK opportunity for our customers. Beginning at 7pm and continuing til 9pm, you will be welcome to come to Needlecase and take part in a mini workshop hosted by Needlcase owner Judith Schur and Needlecase friend Karen Willatt in which you'll learn how to make a Felt Flower Brooch.
Or if sewing isn't your thing, then you'd be more than welcome to knit or crochet a brooch instead!
Of course, no celebration would be complete without wine and nibbles so we've got both so we hope you can join us for a fun and creative evening.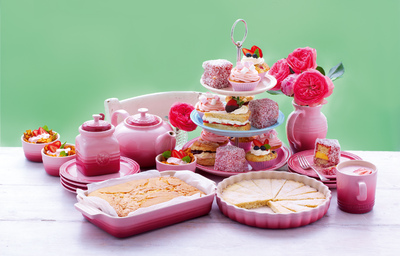 If you can't make the Friday night then we are also holding an event on the Saturday – the 22nd of June. This event will run all day and is taking on the theme of a Strawberry Tea party. We are hoping to raise lots of money for Breast Cancer Care and the events so we are running: children's crafts, providing refreshments and hosting a 'pincushion in a teacup workshop!
Both these events are free to attend and those who do attend with receive a 10% discount on any purchase made, including all workshops and classes booked and paid for at the event! (Excluding sale items and in gift vouchers though).
Workshops are charged at £5 per person and it would really help us out if you could register to attend so we know how many people we need wine, nibbles and materials for! You can register here for free.
We hope these events won't just provide a great opportunity for you to come and see the changes we've made, we hope these events will also be a great opportunity to learn something new and meet new people!
In other news, we have a new delivery of new fabrics on the way suitable for various, small craft projects so be sure to bob in and have a look at those. We are very excited about them and hope you like them as much as we do! And as if those weren't enough reasons to visit Needlecase, our sale also begins on Monday the 10th June!